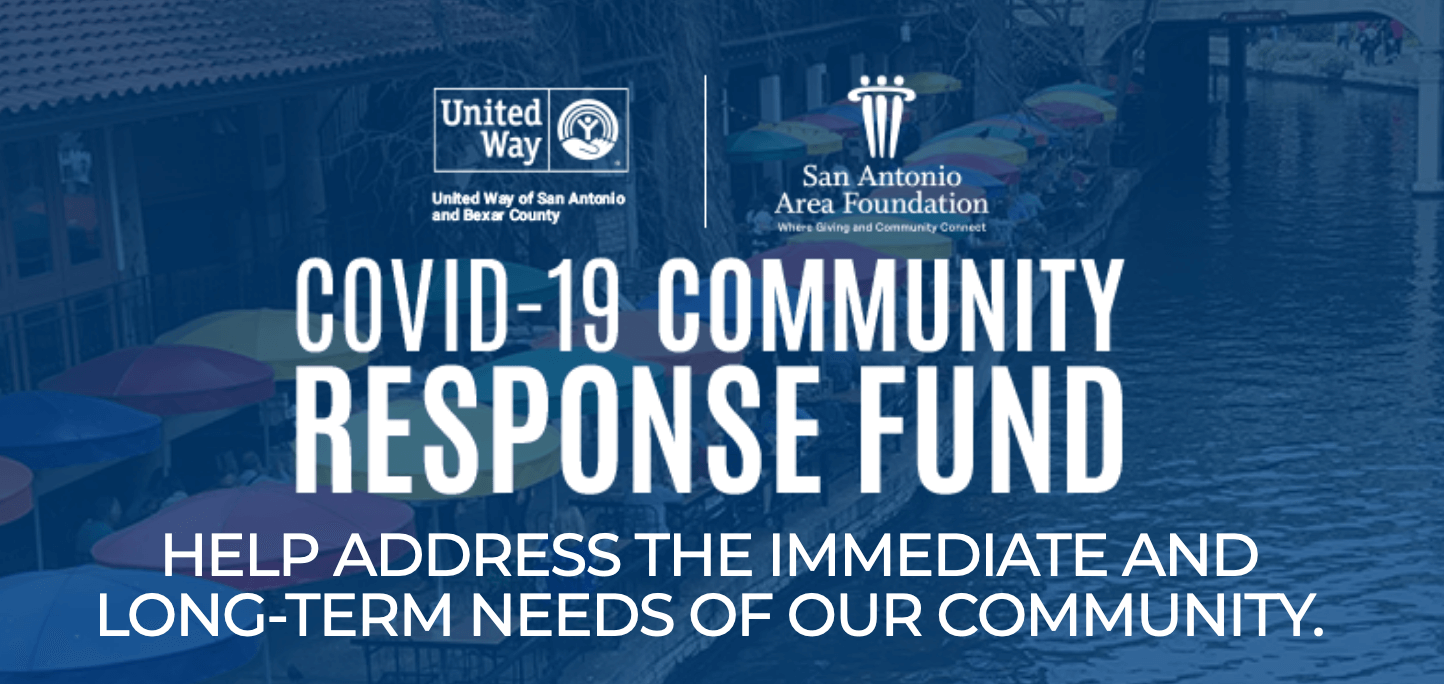 COVID-19 Community Response Fund
During times of uncertainty, our community comes together to support each other. COVID-19 is a new test of our collective strength. As social distancing and self-quarantining become the new normal, we're facing new economic challenges.

To support this rapidly escalating need, the San Antonio Area Foundation and United Way of San Antonio and Bexar County have created the COVID-19 Community Response Fund to support individuals, families and the community struggling in the wake of the new virus.

Together, we will overcome this pandemic by making sure the most vulnerable among us are taken care of.